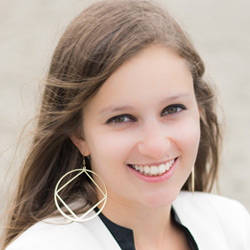 Leeya is a Registered Clinical Counsellor (RCC) with the British Columbia Association of Clinical Counsellors and has a Masters of Counselling Degree from City University of Seattle (Vancouver campus).  Leeya is passionate about her work as a therapist.  She works with individuals and couples of diverse age, gender, ethnicity, sexual orientation, socioeconomic status, and cultures on both a short-term, crisis oriented basis as well as through long term in-depth therapy.  She has helped clients move through a broad spectrum of concerns including anxiety, depression, suicidal ideation, school and work stress, addiction, trauma, life transitions, sexuality, aging, chronic illness, grief and loss, and relationship and family struggles.
Throughout her career, Leeya has supported a wide range of clients.   Prior to joining Summit Counselling Group, Leeya worked at a non-profit counselling clinic in Vancouver where she provided in depth and short-term counselling to elders, teenagers and adults of various backgrounds.  She has worked with older adults at a senior's care home and drop-in centre who were facing chronic health issues, loneliness, isolation, and loss.  Leeya has been employed as a Student Community Advisor, where she supported students who were feeling stressed, isolated, and aimless and also planned and facilitated group activities and educational workshops.   Finally, during her employment at a women's shelter, she assisted homeless women struggling with addictions, chronic illness, and trauma.
Leeya works collaboratively with clients using varying degrees of structure, depending on the client's wishes. Using an integrative model, she incorporates elements of several counselling approaches including Adlerian, Mindfulness, Cognitive-behavioural, Solution-focused, Narrative, Attachment, and Existential theories.  She has engaged in various training seminars including non-violent crisis intervention and suicide prevention.  Leeya views the client as the expert on his or her own life and believes that as a therapist she can help create an environment where a client feels safe to work through difficult thoughts, behaviours, and emotions.  She offers support and encouragement, non-judgment, and empathy which enable clients to develop more fulfilling relationships with themselves and others and to find greater clarity.
Leeya's specialties include:
Anxiety
Depression
Suicidal thoughts
Stress
Addictions
Trauma
Life transitions
Sexuality
Aging
Chronic illness
Grief and loss
Relationship difficulties
Family conflict
---
Leeya Schachter, MCP, RCC
Summit Counselling Group Inc
Clinical Counsellor
Unit 1703, 805 West Broadway
Vancouver
,
British Columbia
V5Z 1K1
Canada
info@summitcounselling.ca
604-558-4898