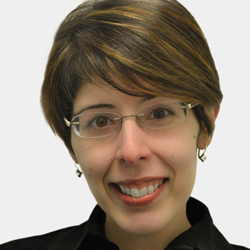 Andrea's warm and friendly approach creates a tranquil and welcoming atmosphere for her clients, as they take that important step to building the life they envision for themselves.
Andrea brings to Summit Counselling Group a wealth of education and experience. In addition to completing both her undergraduate and graduate degrees in psychology from the University of British Columbia, she also has additional certificates in Physical and Psychological Disability, EAP/EFAP Counselling, and Theory and Practice of Addictions Counselling. Her avid dedication to ongoing professional development is evident in the level of expertise she brings to her counselling practice.
In her sessions Andrea uses an eclectic mix of therapeutic approaches, tailoring each session to the needs, values, interests, and abilities of each individual client. She draws from her expertise in Cognitive Behavioural Therapy (CBT), Dialectical Behavioural Therapy (DBT), Acceptance and Commitment Therapy (ACT), Mindfulness, EMDR, Body Awareness, and Progressive Muscle Relaxation, with each session client-focused and strengths based.
Collaborative, calm and compassionate are terms often used by clients to describe Andrea. Her abilities to help client's realize the relationships between their thoughts, feelings and behaviours (CBT); to identify strong emotions and find new ways to respond to them (DBT); to discover non-judgemental acceptance and relate to the moment-to-moment experience (Mindfulness); and to work with, rather than against, the various sensations in the body, ensures that Andreas clients discover their path out of suffering to connect with a more fulfilling and balanced life.
Andrea's specialties include:
Depression
Anxiety
Stress
Grief and loss
Disability issues
Life transitions
Trauma
Pain management
Addiction
Crisis management
Book Appointment with Andrea - Note: Andrea only sees clients online.
---
Andrea Dasilva, M.Ed., RCC
Summit Counselling Group Inc
Clinical Counsellor
Unit 1703, 805 West Broadway
Vancouver, British Columbia
V5Z 1K1
Canada
info@summitcounselling.ca
604-558-4898