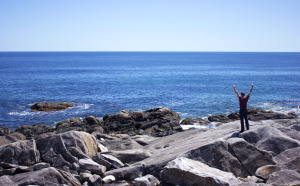 At Summit Counselling Group we provide professional counselling services, seven days a week, to individuals, couples and families, adults and youth, at our beautiful West Broadway office in Vancouver, BC.
We join with our clients to address a wide range of struggles, and discover new, workable ways to improve their experience with life. Our highly skilled counsellors all have their own unique combination of specializations; no matter what difficulty you are facing, we have the ability to help you conquer it.
Taking that first step towards change can be an uneasy one, we understand that. We walk with you each step of the way to overcome the troublesome memories and experiences of your past, the struggles and difficulties of today, and the anxieties and fears about your future.
You, your relationships, and your vision of a more balanced life, are important. Finding the path towards change is what we do; and it is our job to be as flexible to your needs as possible. We offer both day and evening appointments; and if you require sessions longer than the standard 50 minutes, we can accommodate.
You don't have to carry the weight of the world alone anymore, we're here to help.
In-person and Online Counselling Sessions available.