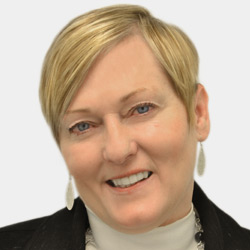 Linda is a highly skilled therapist, lecturer and writer, with extensive experience working with individuals, couples, families and children. She embraces all clinical issues, and as a Professor of Psychology, has the expertise to ensure that her client's find the solutions and change they are looking for. Linda has been in private practice for almost 20 years, and has a vast array of experience in a variety of different roles and settings. Her areas of clinical practice are endless.
In addition to Linda's substantial educational and clinical experience, is her genuine, warm and caring approach to therapy. Client's find comfort and safety with Linda as she uses the strategies best suited for each client to change upsetting and frustrating patterns, and overcome difficult situations, emotions, thoughts and relationships.
She is the originator of the popular West End Community Center's, On Being Human series, as well as past advice columnist for B.C. Woman Magazine. Other media credits include CBC's The Afternoon Show, The Bill Good Show, The Vancouver Sun and Rogers Cablevision. She is also a past member of both the Vancouver Police Board and past Director of E-Comm (Western Canada's Emergency Communications Centre).
Linda's areas of specialty include (but are not limited to):
Adult Children of Addiction / Dysfunction / Abuse
Infidelity Issues
Mid-life Issues (especially women)
Parental Alienation
Identity Issues
Depression
Stress
Anxiety
Sudden losses/crisis counselling
PTSD and Trauma
Object Relations / Attachment Issues
Motherless Daughters
Sexuality
Cognitive Restructuring
Conflict Resolution
Sober/Sobriety Coach
Book Appointment with Linda - Note: Linda sees clients in person and/or online.
---
Linda Williams, MA, RCC, Clinical
Manager
Summit Counselling Group Inc
Clinical Counsellor
Unit 1703, 805 West Broadway
Vancouver, British Columbia
V5Z 1K1
Canada
info@summitcounselling.ca
604-558-4898