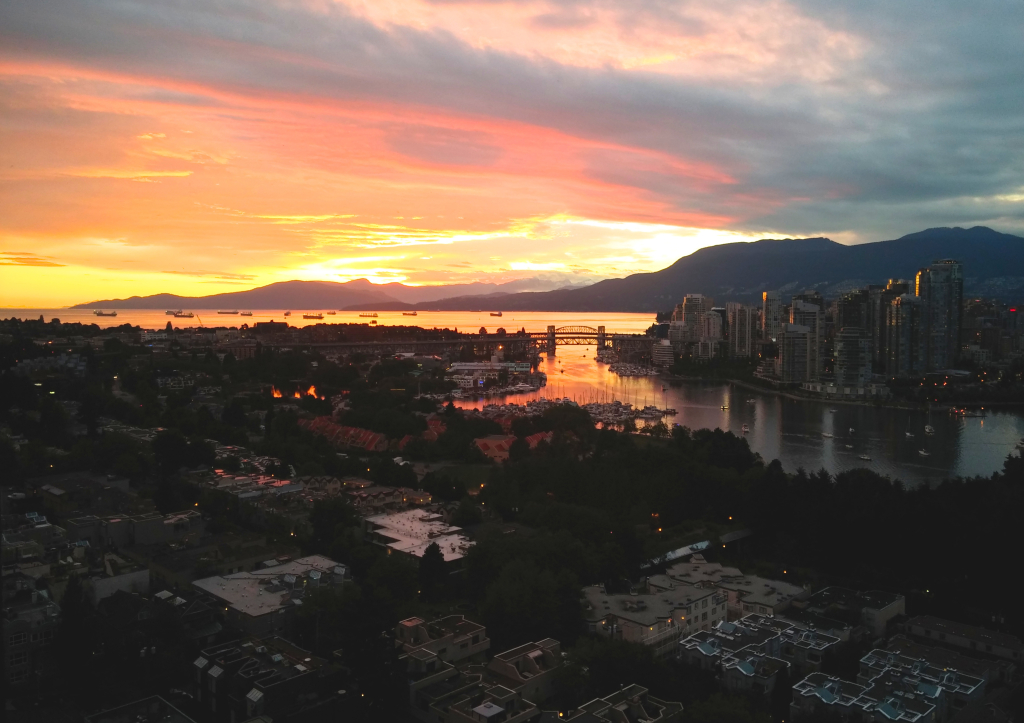 The costly Vancouver housing market certainly isn't new news, for how many years have we heard forecasts of the "bubble bursting" only to have prices jump again?
We tend to complain about it, blame the government, blame foreign investors, blame the banks, etc. We simultaneously hope that the bubble bursts one day so we can finally afford a place where we don't need to budget every single square inch of space; while at the same time hope it doesn't so we don't end up with a shoe-box worth hundreds of thousands less than its massive mortgage.
If we're renting it's not much better. Sure we don't have to worry about taking a bath if the iron-clad bubble ever does burst, but instead we find ourselves pounding the pavement, competing with other like-minded folks. When we finally come across a craigslist ad that isn't an attempted scam, we feel like we've won the lottery. Then we get to desperately sell ourselves as the perfect tenant (while conveniently forgetting to ask if pets are allowed), to the landlord who's already talked to 100 wanna-be-renters that morning and they are all starting to look the same to him/her.
The costs of pricey homes go beyond the bank account. We talk about who to blame, try to predict the future, strategize about how to save up for that down payment, and calculate how much time are we willing to sit in traffic to commute to and from work every morning.
But we seem to avoid talking, or even acknowledging, the psychological, social, and emotional impact of living in high-priced Vancouver. Don't get me wrong, Vancouver is a great place to live; but just like anything in this world, there is a cost – and it's more than a financial one.
Impacts self-worth.
This seems to be truer for those Vancouverites who have friends and family living in other parts of the country; but it can also apply for some of those born and bred here as well.
We have this horrible, human, habit of comparing ourselves to others – especially when it serves to fuel self-criticism and self-doubt. Your brother lives in a 3,500 sq foot, 4 bedroom, 3 bathroom house with a huge backyard and double garage. You live in a 490 square foot studio with a pitiful excuse for a balcony, and no closet space to store your vacuum cleaner. Your inner critic doesn't encourage you to consider the fact that your brother lives in small town Manitoba and you live in the downtown core of the most expensive city in the country. No, it wants you to beat yourself up for not having all the "positive" things your brother has, and see yourself as somehow 'less than' him and everyone else who appears to be succeeding in life. Client's often report feeling "like a loser" or "like a failure" – because they are only viewing part of the picture, the 'negative' part.
Our inner critic is mean. When it compares ourselves to others it compares all of the other person's positives to all of our perceived negatives. It's like of comparing a flawless diamond to the scum that grows on the inside of my shower curtain. Not only is it completely unfair, it's also totally inaccurate.
Self-doubt.
This leads us to self-doubt. We are told from a very young age that if you work hard and are "good", then "good" things will happen. When we get through school, take that entry level job, work our way up, pay our student loans, pick up that second part time job to make ends meet, and find ourselves living in conditions very similar to those when we were undergrads – we doubt ourselves. I know more than a few university educated (some with more than one degree), professional, hard-working people who are living in basement suites that are smaller and in poorer condition, than the apartments they lived in years ago. So naturally, when you feel like you're busting-your-butt and can't get ahead, and add those lessons from childhood you inevitably start to ask yourself "what did I do wrong?".
Many clients report they doubt their career choice – even though they love their job! – they beat themselves up for choices they've made and live with uncompromising regret on a daily basis. However, when we take a step back and look at the whole picture – those doubts just don't fit; and they are looking at things through a very thick and unforgiving negative filter. Only the bad stuff gets through, the positive stuff isn't even considered.
The purpose of the feeling of 'regret' is to look at a situation, identify what didn't work the way we had hoped (or what turned out differently than what we expected), learn from it, and choose to respond differently if and when the event occurs again. It's not to take something from the past and beat ourselves over the head with it, over and over and over again.
If you're going to let the negative stuff take center stage in your mind, it's only fair that you make some room for the positive stuff as well. There are positives that have come from your previous choices in life – you just can't see them right now because you're watching the negatives dance around on that mental stage instead.
Social isolation.
Feeling lonely is probably one of the most frequent complaints I hear from clients. Some contributing factors include that they moved here from somewhere else, or many of their friends have moved away from Vancouver; many also work  A LOT, full-time job plus part-time job, means very little time for nurturing current friendships or making new ones.
So what does expensive mortgage payments and rental costs have to do with it?
A couple things actually. One is that people just don't have a lot of extra money to be spending on outings – and yes, there are lots of things to do for free in Vancouver – HOWEVER, remember that comparing thing we tend to do? Many people assume that everyone else has more money, more friends, more free time than they do; and no one wants to be the one who can't afford to hang out. We don't realize that almost everyone else is in a similar situation and feels the same. This is called a false sense of uniqueness… we feel we are the 'only ones' when really, you'd be surprised how many others are in the same boat.
The second way housing impacts social isolation is quite simply space. My family can vouch for this one.. you miss your loved ones and friends from 'back home' and would love for them to come visit. Where do they stay? Yes, there are hotels – but how many of us are going to feel okay about wee Gran spending money she doesn't have to stay in a hotel because we don't have room? Of course we can also say "come stay on my couch".. but really.. honestly..it may actually only be a love-seat as a couch doesn't fit in that tiny condo of yours. Plus even though its' great for the first couple of days,  even the most missed and loved relative becomes hard to navigate in your little shoe-box home – usually sooner rather than later.
 There's also the fact that many actually feel embarrassed about having family or friends come visit. We want to appear like we are doing well, and in reality we are – but we don't feel like we are because, once again, we're comparing.
We're all work and no play.
We're socially isolated and working two jobs. We've in debt up to our eye-balls and we still don't have what *they* have. We're not "happy", we're stressed out. We're not sleeping well, because when we lie down our mind decides its self-doubt time, replaying events of the past and creating new scenarios, and tells us we're losers and failures because we don't have this or that.
Our mood tanks out.
When our mood is low, and anxiety is high, seeing the positive can feel impossible. The self-critic is talking a mile a minute, and the self-doubt is finding new things to beat us up about.. things we never even thought of before. We don't call anyone, or talk to anyone because everyone else has it all together – right?  So, instead we push ourselves harder, work more, go out and socialize less, make more of those mental lists of everything we don't have.
So what to do instead?
Stop comparing. Recognize that everyone has 'stuff', and no one is perfect. No has it all together – and just as you are comparing yourself to someone else… someone else is comparing themselves to you. (even if your inner critic doesn't believe it).
Find the balance. I never encourage people to argue with negative thoughts, no matter how ridiculous they may be. Your inner critic will always come up with more negativity to support the negativity. Instead, choose to find the balance – notice that you're focusing on negatives and ask yourself – what else? If I gave the positive stuff some time on that stage in my mind, what would it say?
Take a chance. Socially that is. Take steps to reconnect with people you lost touch with because you were too busy at work. Start a conversation with another parent in your kids daycare/school, suggest getting together so the kids can have a play date. Suggest something free and low cost to your friends when they want to go to the club with the $20 door charge and $15 highballs, again. You may feel anxious about doing it, so feel anxious and do it anyways – odds are you'll be pleasantly surprised at the response.
Change your expectations. We often set unrealistic expectations, and set up selves up for disappointment when we don't achieve them. Take a moment and take a look – are your expectations based mostly upon wants and comparisons or are they based upon what truly is realistic and achievable?
Learn from the past, don't live in it. When you find your mind dwelling on choices you made in the past, just notice. Ask yourself "did I learn anything useful"? Yes – good, then you're done. No – then maybe there is nothing to learn, maybe your inner critic is just looking for something to use against you because it doesn't have anything else right now. Bring your mind to the present, acknowledge what you've accomplished, give yourself some credit for once!
Just LOOK.. look outside. Yes you may be paying $1700 for that tiny little apartment.. but let's be honest, you're also paying for the ocean, the mountains, and the fact we don't have to chip away at an inch of ice on our windshield after digging through 3 feet of snow to get the car out, in -25 degree temperatures, for three months in a row every year. There's so much here that is absolutely amazing – notice it again. It makes the price tag worth it.